International Graduates: Initial Steps to Obtaining Your CPA Designation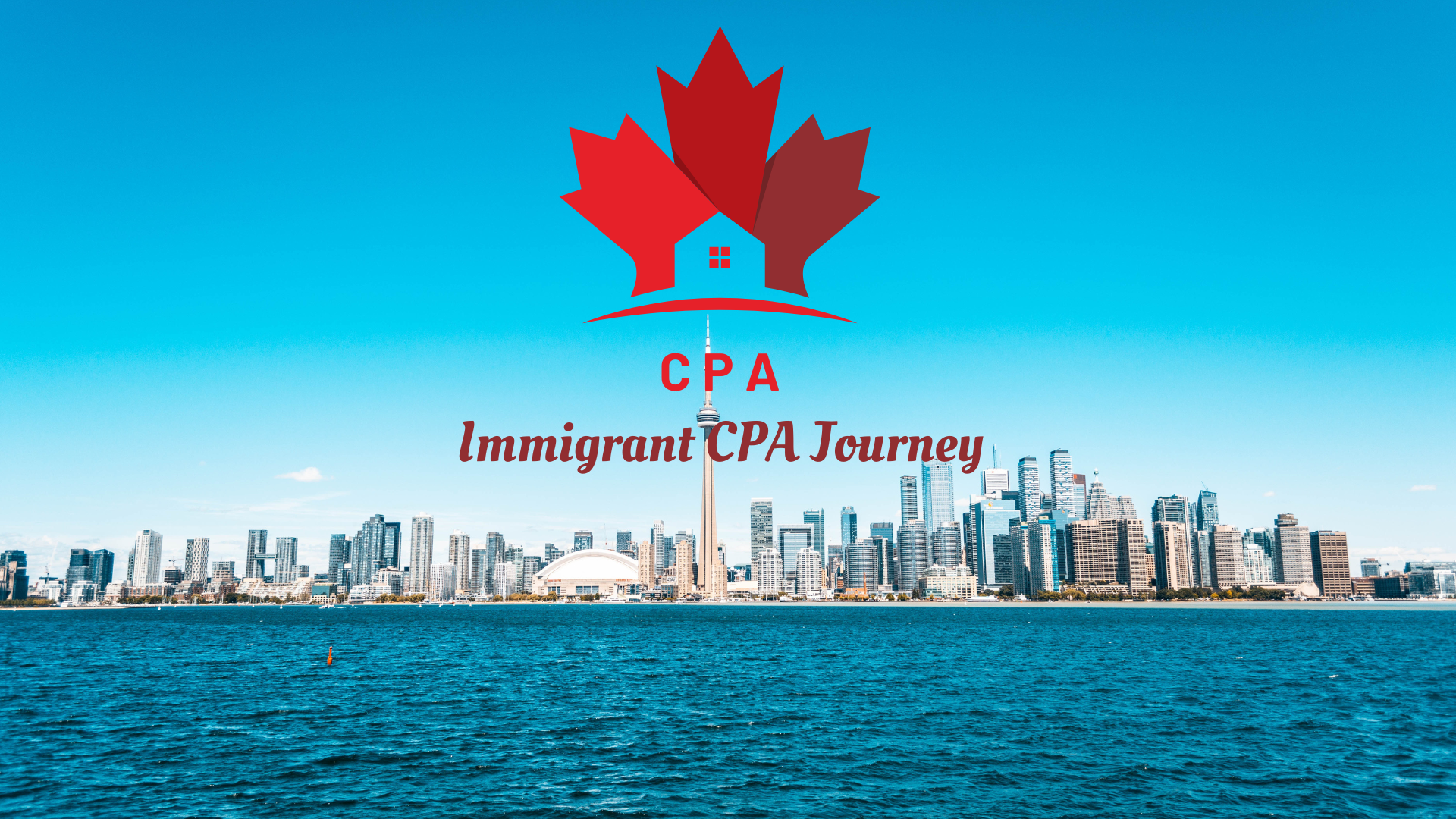 Starting any professional designation can be both exciting and nerve-racking. Excited at the thought of new opportunities that awaits after obtaining the designation but nervous at the thought of the extreme discipline and sacrifices it will take. Going through the CPA Certification Program is no different.
A month after I got to Canada in 2013, I contacted CGA, CMA and CA after going through their websites and got some information. That was when all three bodies were discussing unification to become CPA. I visited the CGA office and attended the new CPA unification information session which was hosted by CMA. It's safe to say, the information from separate bodies was different and confusing for a newbie in town. Thankfully the three bodies have merged to CPA with streamlined requirements. I needed to get my international credentials assessed for Canadian equivalency, so I decided to get my assessment from IQAS. I paused the whole CPA process at that time due to their ongoing unification process.
Your level of education, professional experience or an accounting designation from another country would determine where your CPA journey would start.
1. WES Transcript Assessment
The first step for an international graduate is to get your transcript assessed for Canadian equivalence. Previously, you were allowed to use either IQAS or WES. Currently, CPA prefers WES Course-by-Course ICAP. Here are the links to WES websites based on your geographical region of interest:
When I was ready to start the CPA program after the unification, I emailed CPA in 2017. My transcript evaluation has been over 12 months. I needed to resend my transcript and pay for another evaluation.
Just so you know, CPA transcript evaluation is only good for 12 months. That means you need to take at least one course in Prep or PEP before 12 months elapsed in order to avoid re-evaluation. However, the equivalency (from IQAS) was still valid.
2. Create your CPA Profile and Request CPA Transcript Assessment
The next step after you have had your international credentials assessed by WES is for you to create a CPA Profile on the website of the relevant bodies where you will be located. After creating the profile, select transcript assessment where you will upload your WES assessment result.
Visit the following websites for the requirements of the regional bodies
Currently, the website states that it takes about 6-8 weeks for the assessment to be completed by CPA. It took about 6 weeks before I got my transcript evaluation result from CPA.
3. Residency Requirement
If you are in Canada, you need a valid study/work permit or be a Canadian citizen/Permanent resident to write CPA exams.
Maria's Transcript Evaluation Experience:
I was exempted from three CPA Preparatory courses based on my transcript evaluation. However, I reviewed the courses I was asked to take and thought I should be exempted from one more course based on my transcript. I emailed CPA to get a re-evaluation, meanwhile I registered for a course to get started. After re-evaluation and submission of my undergraduate syllabus for the course, I was successfully granted an exemption for that course. Sometimes, asking questions could save you a few hundred dollars!
FT's Transcript Evaluation Experience
I requested my transcript assessment from the CPA Western School of Business (WSB) in October 2015. I used World Education services (WES) for my foreign credential evaluation. The assessment was completed in February 2016 and set to expire in February 2017. The result of the assessment was exemption from three preparatory courses (Information Systems, Economics and Statistics). My first degree is non-accounting (BSc. Computer Science and Economics), hence the few exemptions. I started my first CPA Preparatory course in May 2016. We will discuss why we opted for the CPA Preparatory route instead of the university route to complete the preparatory courses in another blog spot.
Let us know if you have any questions or specific topics that you want us to write about.
#CPA Canada #CPA for International Graduate #CPA Prep #How to start CPA Canada